Website URL: https://www.pwrmarkets.com/about-us/
Founded: 2021
Regulations: Unregulated
Languages: English
Deposit Methods: Bank Transfer
Minimum Deposit: N/A
Free Demo Account: N/A
Number of Assets: 1
Types of Assets: Cryptocurrencies
On paper, Pwrmarkets is a financial services company that offers traders from all over the world a choice of more than 70 financial assets as CFDs. You can access the world's most interesting and turbulent exchange market via your PC, smartphone, or tablet device thanks to our user-friendly trading interface. Through a single smart dashboard display, you can manage your own trading portfolio while benefiting from quick 1-click trading execution.
"We take pleasure in offering the tightest protection to your cash at all times in a world full of financial institutions. We've set a new benchmark for personal data protection and security since your trading portfolio is always safe with us."
Those words came directly from PwrMarkets, which begs the question. Is what they're saying real? Or is it too good to be true?
Trading Accounts and Conditions:
We have no means of knowing if the broker offers any kind of trading software without first establishing an account. Unregulated brokers often provide some type of web trader, and we won't rule out the possibility with PwrMarkets.com. Unfortunately, the company's website does not mention the absence of proof.
PwrMarkets.com hasn't even made an attempt to provide users with useful payment information. There is no mention of a minimum deposit anywhere. The withdrawal policy is the only, albeit restricted, source of information. The only thing we learned from it was that withdrawals can take up to 5 days to process and that the only way to get the drawings is to make a bank transfer.
That's all there is to it when it comes to payment details. However, this is unsurprising given that this broker is a total fraud and a risk to all investors. This is not a good place to spend your money.
PWRmarkets provides up to 1:5 leverage, which may not sound like much, but given that PWRmarkets solely deals in crypto assets, it is enough. In fact, regulators all around the globe have forbidden levels more than that. As a result, if you notice such large leverage, be cautious – it's generally an indication you're working with an offshore broker or a sham.
PwrMarkets.com – Advantages
This broker has no advantages to using it. It is so clearly a scam and no one should be wasting their time with this website.
PwrMarkets.com contributes nothing to the industry in which it strives frantically to fit. This broker's primary objective is to defraud and steal money from its customers. Everything revolves around the central concept of deception.
PwrMarkets.com – Disadvantages
No Defined Deposit Methods
The website must provide us with critical information. Payment information obtained from an unregulated broker's website is always suspect.
PWRmarkets does not specifically say this, however, if you have deposited with them, we recommend that you seek a chargeback. Depending on the payment method you used, you may be able to do so.
Plus500 is a FTSE 250 listed brokerage providing online trading services in CFDs, across 2,000+ securities and multiple asset classes.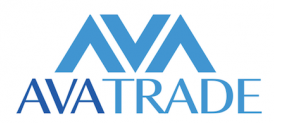 $100
Minimum Deposit
The company was created as a combined effort of financial professionals and experts in web-commerce with the goal of perfecting the online experience for retail traders.
Withdrawing Funds is Borderline Impossible
Because your funds are never secure with an unlicensed broker, you should request a withdrawal as soon as possible. And this is when things become a little difficult. They will postpone the withdrawal procedure for months if you want to withdraw your money, regardless of whether you have earnings or not.
You won't be able to submit a chargeback if they postpone it for six months, and your money would be lost forever. You will not receive your money back, no matter how many times you remind them or insist on removing it. Furthermore, if you sign the Managed Account Agreement, or MAA, which effectively authorizes them to do whatever they want with your account, they will lose all of your cash, leaving you with nothing to request.
It is 100% a Scam
Looking at their website, it appears that they are not governed by any regulatory body. That's a huge warning sign. That should be enough to dissuade you from doing business with them. They also cooperate with websites that provide "Automated Trading Software," which is a warning flag because these websites are infamous for cheating customers.
So, PWR Markets is simply another unregulated forex broker, which means that clients are unprotected, and it's extremely probable that they'll walk away with your hard-earned cash with no regulatory agency to hold them accountable.
Conclusion
PWRmarkets is a dubious business in and of itself, but we suspect it is linked to Pwrcoins, another offshore broker we previously exposed. Not only do the broker's names and logos have an uncanny resemblance, but their landing sites are also eerily similar.
Unregulated forex brokers usually operate in the following manner. They'll phone individuals to urge them to make the first minimal deposit, and they'll use every trick in the book to do so. They will make promises that sound too good to be true, such as double your original investment or making $100 every day with ease. Don't believe anything they say. It is undeniably a ruse. People are passed to a sharper scammer, known as a "retention agent," after making the initial deposit, who will try to extort additional money from you.
Pwrcoins, a firm that appears to be linked with PWRmarkets, lied about being based at the same location, which is another piece of evidence that we are dealing with the same individuals. And, as with PWRmarkets, the firm is not licensed by FINMA, which would force it to meet some of the most stringent standards in the world, including holding over 20 million CHF (about $22 million at the time of writing). It would also have to join guarantee funds that payout up to 100,000 CHF to traders in the event of a broker's failure.
These pieces of information should be reason enough to steer clear of this online broker. If you want to keep your money intact and safe, we recommend using a broker that is trustworthy and has great reviews.