Website URL: quantummarket.net
Founded: 2021
Regulations: N/A
Languages: English
Deposit Methods: Visa, Mastercard, Bank Transfer  
Minimum Deposit: 5000 euros
Free Demo Account: Yes
Number of Assets:
Types of Assets:
"Our objective is to provide great service to our consumers. We'll do so by putting our clients first, continuing to invest in technology, and offering a range of products, platforms, and solutions. Quantum Market is a forward-thinking, innovative, and dynamic company, as evidenced by this. We intend to provide the greatest trading experience in the business."
"We seek to deliver the advantages of trading to everyone who wants to explore the markets with simple-to-use yet extremely powerful tools at their disposal. All the while, all levels of experience are catered for, from total beginners to skilled traders."
"The great brokerage that underpins the enhanced trading experience is one component of it. Our traders have all of the facilities they need to maximize their profits thanks to a program of ongoing service improvement, a succession of innovations, transparent pricing, and lightning-fast execution."
So many promises yet so little truths, read on to figure out why you shouldn't invest in Quantum Market
Trading Account and Conditions
Quantum Market has 4 account types: Classic, Gold, Platinum, and VIP. With minimum deposits of 5000, 25000, 100000, and 250000 dollars respectively.
Most brokers wouldn't even think of charging half of that for legit business.
Quantum Market – Advantages
There are certainly no advantages when investing money into this scam broker that only cares about taking users' money.
Quantum Market – Disadvantages
Regulation
The first reference of regulation users come across are in the website's footer. Quantum Market claims to be based in Dominica, a small Caribbean island, and claims to be registered there because of the reduced taxation. They still give an address for a London office.
Dominica is unique in that no broker can obtain a license because the island's laws do not recognize forex trading as a distinct line of business, and so no laws and regulations are in place. So if you try to get any money from a broker who is registered there, you will be on your own. "Almost all organizations and individuals offering, marketing or selling financial services or products in the UK must be authorised or registered by us," the UK regulator FCA claims on its website. Quantum Market, of course, did not appear in the FCA registry because they are neither regulated or even registered there.
Why would Quantum Market, which is based in Dominica, observe the laws of the British Virgin Islands, which is an entirely separate island nation? Unlike Dominica, brokers registered on these islands must adhere to certain restrictions, such as having a minimum capital of $100,000 to $1,000,000, depending on the broker, but no local office is necessary, and no data or documentation is accessible to the public. As a result, many brokers prefer this location to the highly regulated UK and EU.
Plus500 is a FTSE 250 listed brokerage providing online trading services in CFDs, across 2,000+ securities and multiple asset classes.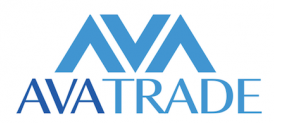 $100
Minimum Deposit
The company was created as a combined effort of financial professionals and experts in web-commerce with the goal of perfecting the online experience for retail traders.
Trading Software
Quantum Market operates on a basic web-based platform that is uninteresting and similar to others we've seen in the past. We were unable to register a demo account to test it out, and Quantum Market soon stopped us for unknown reasons.
We did discover that there are a number of features we would have liked to see here but were just unavailable, such as Expert Advisors or access to a marketplace where you can purchase extra trading apps and customize your experience. These are some of the most important features of MetaTrader 4 and MetaTrader 5, which are not available on web-based platforms. Those two platforms are the most widely used in the market, and many licensed brokers provide them. You can have a look at some of them to see whether MetaTrader is the right fit for you.
Trading Conditions
The market circumstances The Quantum Market exhibits aren't particularly impressive. The broker provides five different account types, each with a $5000 minimum deposit, which is a crazy amount of money for a beginner's account. For an initial investment, most legitimate brokers aim to stick to a price of $250 at the most.
Spreads were also a little too wide – roughly 2 pips for the EURUSD pair. With industry-standard spreads of roughly 1.5, we wouldn't say Quantum Market offers anything special.
The sole mention of leverage was in relation to their VIP account (1:500). We couldn't choose the leverage on their platform, but based on that figure alone, we may conclude that Quantum Market's offer is far too high. In comparison, the leverage permitted in the United Kingdom and the European Union is up to 1:30. This restriction is in place solely for your protection: with a leverage of 1:500, you may theoretically make offers 500 times larger than your own trading capability.
Deposit, Withdrawal Methods and Fees
After just one month of activity, Quantum Markets charges a high fee to its consumers. The cost begins at 5% and increases by 2.5% for each consecutive month of inactivity. Such charges are not uncommon, but this one is far too large and arrives far too fast.
To deposit or withdraw money, you can use Visa, MasterCard, or a bank transfer. We would not advocate depositing any funds with Quantum Market because we have already established that they are a shady broker.
Conclusion
Quantum Market is a company that doesn't know where it's based, much less where it's licensed. The lofty promises of "serving consumers extremely well" and "delivering the industry's very finest trading experience" are made with little evidence to back them up.
This is yet another dodgy business with far too few terms and conditions and far too many uncertainties for you to have any faith in them. Furthermore, their trading conditions are subpar, significantly inferior to those supplied by several registered brokers.