Website URL:https://fx7capitals.com
Founded:2020
Regulations: Not Regulated
Languages: English, Arabic, Russian
Deposit Methods:Credit/Debit Cards, e-Wallets, Wire Transfers
Minimum Deposit:Unknown
Free Demo Account:No
Number of Assets:N/A
Types of Assets:Stocks/Forex/Commodities/Indices
Trading Accounts and Conditions
Seven Capitals offers its clients the following trading accounts:
Standard Account: The minimum deposit requirement is $100.
Variable Account: The minimum deposit you need to make to open this type of account is $5,000.
Pro Account:The minimum deposit you are required to make to open this account is $10,000.
ECN Account:The minimum deposit you need to make to start using this account is $20,000.
The floating leverage offered ranges from 1:25 to a maximum of 1:500. The spread we saw on their platform was at 1.1 pips for the EURUSD pair.
Seven Capitals– Advantages
Here are some of the advantages we found while reviewing Seven Capitals:
MetaTrader 5 Platform Offered
The biggest advantage we have found about this broker is the fact that it offers its clients the use of the MetaTrader5 software. This, along with the MetaTrader 4 platform, is one of the best trading interfaces in the world today. It offers traders the chance to use a wide range of tools to help with their trade execution –Algo Trading, Expert Advisors, nearly 100 market indicators, and so on.
Another plus we have to admit is that the spreads offered by this broker are better than the industry average. Most brokers offer spreads that range from 1 to 1.5 pips. So, an offering of 1.1 pips is pretty decent.
Low Minimum Deposit Requirement
You are required to make a minimum deposit of $100 to start an account with this broker. This is also a pretty decent sum, well within industry standards. Most brokers ask for a deposit that ranges from $100 to $250. And there are many very well-reputed brokers that will ask for even less, as low as just $5!
Seven Capitals – Disadvantages
Despite the fact that Seven Capitals offers an excellent trading platform and decent spreads, we would not recommend that you trade with this broker. Here are our reasons why:
Unregulated Offshore Broker
Seven Capitals claims to be a company that is incorporated in St. Vincent and the Grenadines (SVG) as an International Business Company (IBC) and is based in Dubai in the UAE.
The broker presents a registered address in Dubai, as well as its IBC registration number (53261 IBC 2020) from SVG. There are two problems with the information that this broker has presented us.
First, SVG does not have any regulations in place for forex and CFD brokers. This means that to offer services in another region, a broker needs to get the requisite regulatory clearance for another financial authority. Which brings us to the second point. This broker claims to operate out of Dubai, which means that it needs clearance from the financial authority there – the DFSA (Dubai Financial Services Authority). However, when we checked their online register, there was no company or broker by the name of Seven Capitals listed. This means that this broker does not have the required permissions to offer its financial services to traders.
Another thing that bothers us – and is a huge indicator of a scam – is the fact that this broker hasn't actually mentioned the name of its parent company anywhere on its website. So, essentially, we're dealing with yet another anonymous and unregulated forex broker here. A scam.
Plus500 is a FTSE 250 listed brokerage providing online trading services in CFDs, across 2,000+ securities and multiple asset classes.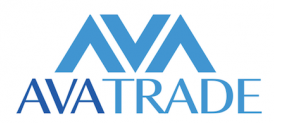 $100
Minimum Deposit
The company was created as a combined effort of financial professionals and experts in web-commerce with the goal of perfecting the online experience for retail traders.
A maximum leverage of 1:500 is too high an offer. Most financial authorities across the world have put a limit on the amount of leverage that a broker can offer its clients. This has been done to protect traders from massive losses. While high leverage ratios allow you to make bigger investments, it also has a massive potential to make you lose all your funds. This is one of the reasons why traders end up going bankrupt. And because of this, financial authorities do not allow brokers of offer such high leverages.
In its payment options section, Seven Capitals states that it offers multiple payment options – debit cards, credit cards, bank wire transfers and e-wallets. However, this broker does not specify which e-wallets it has on offer.
Which such a lack of clarity on something so critical, we would be even more wary of investing with this broker.
On the surface of it, when you glance through the withdrawal conditions, they seem very favorable to the trader. The broker states that there are no withdrawal restrictions, so you can take out as much of your funds as you want. The processing time for a withdrawal request is just 24 hours – another plus.
But there's the thing. There is small little proviso that states that the broker reserves the right to collect fees whenever they are incurred. But they do not mention when or what amounts exactly. Furthermore, while there are no withdrawal restrictions, if you have not carried out any trade, then the broker will charge you 3% of the withdrawal amount when you decide to take out your funds.
Conclusion
On the surface of it, Seven Capitals seems like a good broker. It has the famed MT5 trading platform on offer. It has good spreads, low minimum deposit requirements, and seeminglyfair conditions and payment policies. All of this put together could tempt a lot of traders into investing with this broker. But, you see, this broker is anonymous and unregulated – a combination that could spell disaster for traders. It is operating outside the bounds of the law and if you lose your money to them, there is very little chance that you will ever be able to retrieve your funds from them.