Website URL: https://invest-sigma.biz
Founded: 2020
Regulations: Not Licensed
Languages: English, Russian
Deposit Methods: Paygate, PrMoney
Minimum Deposit: $250
Free Demo Account: Not Offered
Number of Assets: N/A
Types of Assets: FX Pairs
Trading Accounts and Conditions
Here are the different types of trading accounts offered by Sigma Invest:
Start: The investment range is from $250 to $3,000. There is an up to 50% welcome bonus.
Silver: The investment range is from $3,001 to $10,000. There is a welcome bonus of up to 100%.
Gold: The investment range is from $10,001 to $50,000. The welcome bonus is up to 120%.
Platinum: The investment range is from $50,001 to $100,000. The welcome bonus is up to 120%.
VIP: The investment range starts from $100,001 upwards. The welcome bonus is up to 150%.
This broker claims to offer a maximum leverage of 1:500, but that can go even higher up to as much as 1:1000. The only information we could find on the spreads was directly on the broker's trading platform, where the EURUSD pair showed a spread of 3 pips.
Sigma Invest – Advantages
There are no advantages to trading with a scammer like Sigma Invest. Read on to find out more.
Sigma Invest – Disadvantages
Here are all the red flags that proved to us that Sigma Invest is a scammer:
Sigma Invest is owned by CAS Capitals Ltd, which is based in St. Vincent and the Grenadines. The broker also gives an address in Cyprus and claims to be regulated by the CySEC (Cyprus Securities and Exchange Commission). Another claim that the broker makes is that it is established in Austria and that is licensed to operate by the German BaFin (Federal Financial Supervisory Authority) as well as by Russian authorities. And then the broker, in its Terms and Conditions, refers to Vanuatu as yet another location.
All of these claims are lies. These assertions are simply lies published to confuse the unwary trader and con them into thinking that Sigma Invest is a legally established broker. The reality of the situation is vastly different.
There is no clear evidence of where this broker is located, and with so many company names mentioned, we cannot be sure of the entity that actually owns and operates this brokerage. This makes this broker anonymous – which proves that it is a scammer.
Our suspicions about this broker were proved correct when we found out that it had been blacklisted by the Spanish financial regulator, the CNMV (Comisión Nacional del Mercado de Valores). Such a regulator would only blacklist a broker after they have concrete evidence of a scam. Therefore, it would be best to not deal with this broker at all.
Plus500 is a FTSE 250 listed brokerage providing online trading services in CFDs, across 2,000+ securities and multiple asset classes.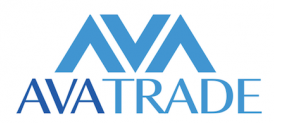 $100
Minimum Deposit
The company was created as a combined effort of financial professionals and experts in web-commerce with the goal of perfecting the online experience for retail traders.
Another sign that this broker is a scammer is the quality of its trading platform. Brokers that are legitimate go out of their way to ensure that they offer their clients the best possible trading platform. This usually means the MetaTrader 4 or 5 software.
The MT4 and MT5 software are the best in the world at this time. Both of these platforms offer a huge set of tools that are designed to make trading more efficient and easier. They also offer a massive marketplace where trader can choose from more than 10,000 3rd party apps to help them with their trading.
Scammers, on the other hand, offer low-quality platforms that are usually poorly designed. After all, their main focus is on scamming people, not providing traders with a good trading experience.
However, even by those poor standards, the trading platform offered by Sigma Invest is very poorly made. The software is available only in Russian, and if you try to scale up or down, then you cannot go back to the normal screen again. This is one of the worst trading platforms we have seen.
The kind of leverage this broker offers only emphasizes the fact that Sigma Invest is a scammer. Brokers that operate legally in the UK, the EU, Australia are not allowed to offer leverages that are higher than 1:30 and brokers in the US and Canada are limited to offering leverage of 1:50.
These limits have been placed to protect traders from losing all their funds in the forex market. Therefore, if a broker that claims to operate in these jurisdictions offers leverages such as the ones offered by Sigma Invest, then you can be sure of the fact that that broker is a scammer.
Another issue we have with this broker is its spreads. The broker does not mention the spreads on its website, so we had to check their trading platform to get that information. On the platform, the EURUSD pair's spreads were at a very high 3 pips. Such high spreads mean that the cost of trading would be too much. Thus, even if this broker were legitimate, we would advise against trading with Sigma Invest.
Sigma Invest claims to offer MasterCard, Visa, QIWI, WebMoney and PayPal as its payment options. However, when we checked their client payment area, we found out that this broker offered only two options – Paygate and PrMoney. Both these are 3rd-party payment methods that are not really well-known or even reliable.
When dealing with a broker, it is always best to look for reliable payment options such as debit or credit cards. This way, if you are unfortunately, scammed, you can file for a chargeback and you may be able to get your money back.
Conclusion
Now we can answer the question: Can you trust Sigma Invest? The answer is: Absolutely not! This broker is a scammer that has been flagged off as one by the Spanish regulator. It would be in everyone's best interests to stay far away from this broker.