Website URL: https://smartfxmarket.com
Founded: 2021
Regulations: Not Regulated
Languages: English
Deposit Methods: Credit Card, Debit Card, PayPal, Skrill, QIWI, Neteller, FasaPay, China Union Pay, WebMoney, Bank Wire Transfer
Minimum Deposit: $100
Free Demo Account: No
Number of Assets: Unspecified
Types of Assets: Currency Pairs, CFDs on Precious Metals, Commodities, Indices, Fossil Fuels, Stocks
Trading Accounts and Conditions
SmartFXMarket offers its clients the following trading accounts:
Silver: You can make a deposit of $100 to start this type of account. The spread starts at 1 pip, and the highest leverage ratio is 1:500.
Gold: You can make a deposit of $500 to start this type of account. The spread starts at 1 pip and the highest leverage ratio is 1:400.
Platinum: You can make a deposit of $1,000 to start this type of account. The spread starts from 0.8 pips and the highest leverage ratio is 1:200.
Diamond: You can make a deposit of $5,000 to start this type of account. The spread starts from 0.5 pips and the highest leverage ratio is 1:200.
SmartFXMarket – Advantages
SmartFXMarket is a scam – there are no advantages to trading with them.
SmartFXMarket – Disadvantages
Here are the major red flags we noticed while reviewing SmartFXMarket:
The first thing we do when we are reviewing a broker is to check if it is operating legally. This means checking the broker's regulation status.
SmartFXMarket claims to be regulated by the ASIC – the Australian Securities and Investments Commission. At the same time, this broker claims to be owned by SmartFX Market Ltd, a company that is incorporated in the UK – by the Registrar of Companies for England and Wales. The broker also provides the registration number (08425010). However, despite being based in the UK, all we get is a UK P.O. Box address.
The problem is this: this broker does not even have an Australian address, and to be regulated by the ASIC, you need to be physically located in Australia. To be sure, we checked the online register of the ASIC. And we found that this broker was not registered with this authority. Which means that SmartFXMarket lied about it being regulated by the ASIC.
Next, to be able to operate in the UK, a broker needs to be regulated by the FCA – the Financial Conduct Authority. However, this broker does not even claim to be regulated by this authority and when we checked the FCA's online register, we could not find any brokerage by this name listed there.
Everything we have researched about this broker's regulation status tell us that it is not regulated at all, and that it has lied about its legal status. This is typical of a scam.
Plus500 is a FTSE 250 listed brokerage providing online trading services in CFDs, across 2,000+ securities and multiple asset classes.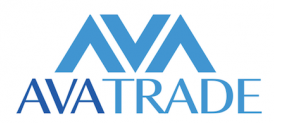 $100
Minimum Deposit
The company was created as a combined effort of financial professionals and experts in web-commerce with the goal of perfecting the online experience for retail traders.
False Promises of Getting Rich
SmartFXMarket promises its customers that they will get rich if they invest with them. Now, on the surface of it, it sounds like an attractive proposition. The problem is that no broker can make this promise. The forex market is high speculative, and trading is risky business. Most traders lose rather than make money on this market. And regulated brokers are required by law to publish what percentage of their clients have lost money while speculating on the forex market. That figure ranges from 75% to 85% – which means that the majority of traders lose money!
No broker can promise riches – it's pretty much against the law!
Lies About Trading Software
Yet another lie we uncovered is the one this broker has told its clients about the types of trading software it offers. SmartFXMarket claims to offer multiple trading platforms – the MetaTrader 4, the MetaTrader 5 and the cTrader. All these platforms are top-class trading software, offering traders a wide range of tools to help make trading easier and faster.
The only platform you do get on this broker's website is the MT5 Distribution, which is basically the generic platform on the developer's website which is used for demo purposes only.
What this means is that this broker doesn't have a real trading platform. It just offers a demo platform where you can't make any real trades. So, this is yet another lie that this broker has told everyone.
While we cannot discuss the other trading conditions such as spread and commissions (since this broker doesn't actually have a working trading platform), we can discuss the leverage ratio SmartFXMarket offers.
The maximum leverage that this broker offers its clients it 1:500. This is a huge red flag from multiple reasons. First, such high leverage is much too risky. Speculating on the market with so much leverage can lead to bankruptcy.
Which leads us to the second reason why this figure is wrong. Because of the massive risk associated with this type of leverage, most regulators have placed limits on the amount of leverage a trader is allowed. In Australia and the UK, that leverage is capped at 1:30. Which means that a 1:500 leverage is illegal in both these countries – both the places where this broker targets traders.
Despite checking the entire website, we could not find legal documents anywhere. The only thing we could find that was vaguely legal was mentioned in the broker's FAW section (which is where we got information on its trading conditions).
The missing legal documents are a huge red flag since these are the documents that detail the contractual relationship between the trader and the broker. Without these documents, you do not know what the withdrawal policy is, what the commissions or fees imposed by the broker are and what the terms of service are.
Conclusion
SmartFXMarket's website is well presented, and it makes tall claims about being a world-class broker. However, these claims, along with all the other lies this broker has told, clearly show is that this broker is just another scammer.