Website URL: https://solidtrade.live
Founded: 2021
Regulations: None
Languages: English
Deposit Methods: Cryptocurrencies (Tron, Bitcoin, Ethereum, Litecoin, USDT Tether, etc.)
Minimum Deposit: Unknown
Free Demo Account: No
Number of Assets: N/A
Types of Assets: Stocks, CFDs, Bonds, Forex, Cryptocurrencies
Trading Accounts and Conditions
There is a great lack of clarity on the types of accounts that Solid Trade offers its customers. On its home page, the broker states that it offers various types of accounts – Individual accounts, Join accounts, Trust accounts, Family account and Institutional account. However, when you scroll to the bottom of the website's homepage, there are different accounts mentioned – Demo account, Standart account, ECN account, Islamic account. Clicking on the links of any of these above-mentioned accounts does not yield any results; none of the links work.
Furthermore, there is no information provided about the trading conditions offered by this broker. All we know is that there is a leverage of a maximum of 1:500 offered. No other relevant information related to trading on their platform is provided. So, we do now know what spreads are offered, what the minimum deposits are, etc.
Solid Trade – Advantages
Solid Trade is clearly a scam, so there are actually no advantages to trading with them at all.
Solid Trade – Disadvantages
Here is the long list of issues we unearthed about Solid Trade, because of which we would advise all traders to stay away from this scammer:
Solid Trade claims to be completely regulated. The broker claims that it regulated by the FCA – the UK's financial regulator, the Financial Conduct Authority. It also claims that it is a partner with Fulham FC since 2017.
These claims are all lies.
Firstly, there is no company name or even registration number provided anywhere on this broker's website. The only piece of information we were able to get about the company possibly associated with this broker is from a PDF format advertising brochure, on which there is a small certificate of Solid Trade Lk Ltd. – a limited company of England and Wales.
Using this little information, we checked the FCA's online register to see if this broker was actually listed with the regulator or not. Neither the name of the company nor the broker exists on the FCA's register. This means that this broker's claims of being completely regulated by the FCA is a lie.
Furthermore, we also checked the lists of the UK General Register of Companies. We did find a company by the name of Solid Trade listed there, but this company has nothing to do with forex – it is a construction related company. We cannot tell if this broker has any links with this company, or if they have simply stolen that company's name for their scam.
Plus500 is a FTSE 250 listed brokerage providing online trading services in CFDs, across 2,000+ securities and multiple asset classes.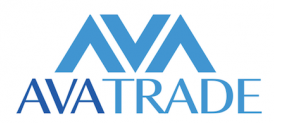 $100
Minimum Deposit
The company was created as a combined effort of financial professionals and experts in web-commerce with the goal of perfecting the online experience for retail traders.
Lies About Trading Software
Solid Trade not only lied about its regulation status, but also about the kind of trading software it offers its clients. The broker claims to offer its traders the best trading platforms in the world – including the MetaTrader 5 interface. However, when we checked their website, we could not find any links to any of these platforms.
We opened an account with this broker to see what kind of a platform we could access. After logging in to the client portal, we found out that there wasn't any trading platform available at all! There is simply this client area that shows basic charts with asset prices – information that is freely available from websites such as Tradingview.com.
Another great indicator that this broker is a scammer is the fact that there are no legal documents presented anywhere on their website. The legal documents – Terms and Conditions, Client Agreement, Terms of Service – whatever they are called are critical documents that all legitimate brokers must present on their websites.
This is the legal contract between the broker and their clients. It clearly details the terms of the services offered by the broker – the costs the client will have to bear, the parameters of operation, the offers the broker makes, the trading conditions, etc. Without these details in place, a broker can take serious advantage of its clients and scam them for whatever they can.
This is the reason why it is very important for all traders to ensure that they search for and read through the legal documents before signing up with a new broker. And if there are no legal documents present, then that broker is best avoided as it is in all probability a scam. Solid Trade is a total scam.
Even if Solid Trade had all its documents in place, one clear indicator that this broker is not legal is the fact that the leverage it is offering its clients is much too high.
The UK, the European Union, Canada, the US, Japan, and all strongly regulated financial markets have very strict rules about how much leverage brokers are allowed to offer their clients. In the UK and the EU, the maximum leverage a broker is permitted of offer its clients is set at 1:30, so the leverage that this broker offers (1:500) is just illegal. Which shows us that it is a scammer.
The trading conditions are necessary pieces of information that clients need to make informed decisions about whether they wish to invest their money with a broker or not. It tells them whether it will be advantageous for them to trade with a broker or not. Withholding this information is another sign of a scam. 
Conclusion
Everything we have learned about this broker has shown us that Solid Trade is just another new scammer in the market. It would be best for all traders to not get involved with this broker in any way – it is a sure way to lose money.