Website URL: https://summapips.com
Founded: 2020
Regulations: Unlicensed
Languages: English, Spanish
Deposit Methods: Pay$Pan, Come&Pay, Bitcoin
Minimum Deposit: €500
Free Demo Account: No
Number of Assets: N/A
Types of Assets: Indexes, Forex, Raw Materials and Metals, CFDs on Actions, Cryptocurrencies
Trading Accounts and Conditions
Summa Pips has not specified the types of trading accounts it offers. All its website states is that you can register for an account and start trading. By registering for an account, we found out that the minimum deposit requirement is 500 Euros. The spreads for the EURUSD is 0.4 pips. However, we could not find any information anywhere about the leverage that this broker offers.
Summa Pips – Advantages
The main advantage we could find with Summa Pips is that it offers traders the use of the MetaTrader 5 software. This platform is available on this broker's website in all versions – Web, Desktop and Mobile. This software has sophisticated tools that can help with trading – Expert Advisors (automatic trading bots), charting and market analysis tools, indicators, and a marketplace that offers you more than 10,000 3rd party apps for trading.
Another advantage we found was the spreads. This broker offers a spread of 0.4 pips for the EURUSD pair, which is very competitive by market standards. Most brokers offer a spread that ranges between 0.5 pips and 1.5 pips. Thus, a 0.4-pip spread makes the cost of trading with Summa Pips lower than market standards.
Summa Pips – Disadvantages
Here are all the disadvantages we found in Summa Pips:
Offshore Broker Blacklisted by CNMV
Summa Pips claims to be owned and operated by DMF Markets Ltd. This broker is supposedly based in St. Vincent and the Grenadines (SVG). Thus, this broker is an offshore entity. The problem with this is that the SVG's regulator, the FSA (Financial Services Authority) does not have any structure in place to regulate forex brokers. This means that even if this broker is registered with the SVGFSA, it is still not a regulated broker.
We are not the only ones to have to noticed that this broker is not authorized to offer its financial services to traders. The CNMV, the Comision Nacional del Mercado de Valores, the Spanish financial regulator, has issued a warning against Summa Pips. According to the warning, this broker is operating without being legally registered.
Dealing with an unregistered broker is dangerous since you are not afforded any of the protection that you would get were you to do business with a regulated broker. Regulated brokers have to be completely transparent in their dealings and play fair with their customers. Therefore, they have segregated accounts, offer compensation in case they go bankrupt (or are found to be committing fraud), have negative balance protection and so on.
Plus500 is a FTSE 250 listed brokerage providing online trading services in CFDs, across 2,000+ securities and multiple asset classes.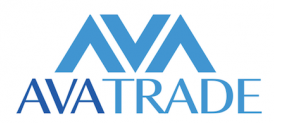 $100
Minimum Deposit
The company was created as a combined effort of financial professionals and experts in web-commerce with the goal of perfecting the online experience for retail traders.
Another issue we have with this broker is that it is not clear on all its trading conditions. First of all, the only way we were able to find out about the spreads was by registering with the broker. Summa Pips does not publish its trading conditions in the way regulated and honest brokers do.
We do not know how much leverage this broker offers, and that is a huge issue. Leverage lets a trader know how much they can invest and what their risk is. Without that information, a trader cannot make an educated decision on their trading.
Because leverage risks are so high, many regulators have put limits on what leverage can be offered. Australia, the UK and the EU do not allow brokers to offer more than 1:30 in leverage, and Canada and the US don't allow a leverage of more than 1:50.
High Minimum Deposit Requirement
Summa Pips demands an initial deposit of 500 Euros, which is much higher than market standards. Most regulated brokers require you to make a first deposit that ranges between $100 and $250. So, a 500-Euro first deposit is rather unreasonable. Added to that, there are excellent brokers who only ask that you make a deposit that is as little as $5!
Issues with Funding Methods
Summa Pips offers the following funding methods: Bitcoin, Pay$Pan and Come&Pay. The last two are unknown payment options, and the first – Bitcoin – is also highly suspicious. Paying using cryptocurrencies is a preferred option with scammers, since such payment methods are completely anonymous and irreversible.
All of this clearly spells a scam.
There is a distinct lack of clarity when it comes to the withdrawal terms and charges. The minimum withdrawal is not stipulated, but we do know that it takes this broker 5 to 7 working days to process withdrawal requests. Considering this day and age where most legitimate brokers can process such requests in less than 24 hours, 5-7 days is an unreasonable amount of time. We also found out that the actual funds transfer takes as long as 45 days! That is just not acceptable.
Added to this, we do not have any information on Summa Pips' policy on dormancy and inactivity.
Trading Incentives Offered
Summa Pips offers its clients trading incentives. Not only is this an issue, but the terms that the broker has placed for the use of these bonuses are even more unfair than normal.
According to this broker, if the bonus amount is more than or equal to the balance in your account, then your account will be indefinitely locked until you are able to match the bonus amount by depositing more funds!
 Conclusion
The offering of the MetaTrader 5 platform and attractive spreads are not enough reason to choose this broker. There are so many other things that are seriously wrong with Summa Pips that it would be best to avoid this broker – it is a scammer through and through.