Website URL: https://tenfx.com
Founded: 2021
Regulations: None
Languages: English
Deposit Methods: Bitcoin, Ethereum
Minimum Deposit: No Information Provided
Free Demo Account: No
Number of Assets: N/A
Types of Assets: Cryptocurrencies, Stocks, CFDs, Forex
Trading Accounts and Conditions
There is no clear information provided about the trading accounts offered by TENFX. The broker states that it offers accounts that are individual accounts, trust accounts, join (not joint) accounts, family account and institutional accounts. What these accounts are, are not specified. However, if you try to open an account, you are given only one option.
With regard to trading conditions – none are provided, except for the leverage ratios, which are extremely high at 1:500. We do not know the spreads, the minimum deposit requirement, the fees, etc. All of this is a blank.
TENFX – Advantages
There are no advantages to trading with TENFX. It is a scam operation out to get your money.
TENFX – Disadvantages
Let us state right at the outset that TENFX is another scam broker. Here are all the reasons why we make this claim:
The first piece of information that proves a broker's legitimacy is its regulation status. A legitimate broker will ensure that all the documents proving its validity are available for all clients to see on its website. This means full company information and registration details.
When this information is missing, you can be sure that the broker is a scammer. With TENFX, we do not have a company address. All we are provided with is a vague email address and a phone number. This means there is no way for us to ascertain where this broker is located – which is always a red flag.
The only information we have to go on is the footer of their website, where TENFX states that it is regulated by the Financial Services Authority (FSA) of the island state of St. Vincent and the Grenadines, as well as by the International Financial Services Commission (IFSC) of the state of Belize.
Now, here's the first bright red flag. SVG's FSA has clearly stated that it does not provide regulatory oversight for forex brokers. Which means that a broker claiming to be regulated by this regulator is just a lie!
Now, for the second claim that TENFX is regulated by the IFSC. This regulator does offer regulatory oversight to forex brokers, so we checked the online register of the regulator to see if this broker claims were true or not.  We found that there was no company or brokerage listed by that name on their website. This means that this broker's claim about being regulated in Belize is also a lie.
The fact that a broker would lie about such key information is the first indication of a scam.
Plus500 is a FTSE 250 listed brokerage providing online trading services in CFDs, across 2,000+ securities and multiple asset classes.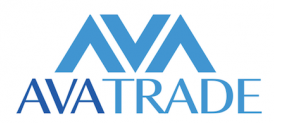 $100
Minimum Deposit
The company was created as a combined effort of financial professionals and experts in web-commerce with the goal of perfecting the online experience for retail traders.
TEXFX claims to offer the best trading platforms in the world – the MetaTrader 4 and the MetaTrader 5 platforms. However, when we created an account with this broker to check what was actually being offered, we were, of course, unsurprisingly disappointed. All we saw was a client area that connected us to the charts from TradingView.com. This means that this broker hasn't even made an effort to provide its clients with an actual trading platform!
Issues with Leverage and Other Trading Conditions
The first issue we have with this broker's trading conditions is that there are none provided! We do not know that the minimum deposit requirement is. We do not know what spreads are being offered. We also do not know what types of fees or charges are being applied to each trade.
The only snippet of information that this broker has bothered to provide is the leverage ratio – 1:500. Which is ridiculously high. Most of the strongly regulated financial markets have rigid limits to the kind of leverage their brokers can offer. In the US, the maximum leverage allowed is 1:50. In Japan, it's 1:25, and in Turkey it is as low as 1:10. In the UK and Europe it is 1:30.
Considering this information, a broker offering leverages that are illegal in most markets is a clear indication of a scam. And these brokers are best avoided at all costs.
Only Cryptocurrencies Accepted as Deposit Methods
While there are many legitimate brokers that now offer cryptocurrencies as a deposit option, the fact that TENFX offers only cryptocurrencies as a way to deposit money is rather suspicious.
Crypto deposits are a one-way street. Once you have carried out the transaction, there is no way for you to get your money back – or even trace it, since cryptocurrency transactions are largely anonymous and irreversible.
This is the reason why legitimate brokers ensure that their clients are offered multiple payment methods. Scammers usually offer only crypto payment methods because it is the best way for them to scam the money from unwary and novice traders easily.
TENFX offers its clients a joining bonus of $600, as well as referral bonus. Bonus offers such as these are banned in most jurisdictions because of their rather unfair terms. So, the fact that this broker offers such bonuses tells us that they are an illegal and illegitimate operation that is out to scam unwary traders.
Website Template the Same as Another Scam Broker
Another dead giveaway of this broker's scam is that its website is the same as another scam broker that we reviewed recently – www.solidtrade.live. If you compare the two websites, they are identical! 
Conclusion
TENFX is a new scammer in the market. And if you invest your hard-earned money with them, you will lose all your investment. We would strongly recommend that all traders avoid dealing with this broker.