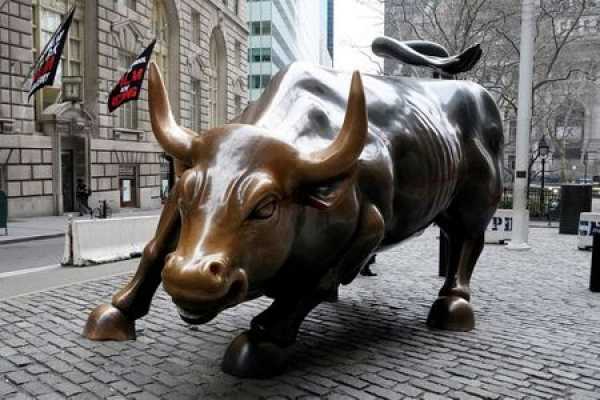 Stocks managed to move modestly higher with all three major indices extending recent gains. The S&P 500, Dow Jones Industrial Average and Nasdaq all finished the day with fractional gains. Tech stocks Amazon and Facebook were each up by more than 1% and helped fuel the Nasdaq higher.
At this rate, stocks are on track for weekly gains after a bumpy start on Monday. Weaker than expected jobless claims data weighed on sentiment early on but it wasn't enough to hold stocks down.
Investors have the Delta variant in the back of their minds, but they are feeling emboldened by the strong profits being reported by corporate America.
Stocks to Watch
Domino's Pizza was one of the biggest winners of the day. The food-delivery chain saw its shares soar by 15% to a fresh all-time high. Domino's Q2 results exceeded analyst expectations on the top and bottom lines.
The company has enhanced its menu with new items that are resonating with customers, especially as consumers spend more time at home. Domino's plans to keep the momentum going with a USD 1 billion share buyback program.
The semiconductor sector stayed under pressure all day and the selling isn't over. Intel is down 1.5% in after-hours trading after the company reported earnings. Investors fled on the heels of Intel's weak Q3 sales outlook amid heightened competition in the space. Meanwhile, Texas Instruments shaved 5% off its value today due to a similarly weak sales forecast.
Twitter shares are up 5% in after-hours trading after Jack Dorsey's company reported better than anticipated Q2 results. Among the surprises was Twitter's revenue of USD 1.19 billion, up 74% YoY. Twitter grew the number of monetizable daily active users 11% YoY to 206 million.
Look Ahead
Dow stocks American Express and Honeywell are on tap to report their quarterly earnings on Friday, as is oil company Schlumberger. Shares of Schlumberger are trading 1% higher in extended-hours ahead of the company's earnings results, which are expected before the opening bell on Wall Street.
The oil price has been volatile of late and USD 100 oil is looking more and more like a long shot. Barclays analysts say that while USD 100 oil isn't off the table, it would be a stretch. Instead, they are predicting Brent oil to hover at an average of USD 69 per barrel and WTI at USD 67.