Website URL: https://trademetar.com
Founded: 2019
Regulations: Not Regulated
Languages: English, Google Translate Languages
Deposit Methods: Bitcoin, Ethereum wallets
Minimum Deposit: $50
Free Demo Account: No
Number of Assets: N/A
Types of Assets: Cryptos, Forex
Trading Accounts and Conditions
Trademetar does not offer its clients the traditional trading account types. Instead, you get offered a set of investment plans. This is what they look like:
Starter Plan: The deposit range for this plan is from $50 to $1,000. You get a 5% Referral bonus, and you are guaranteed a 10% profit in 24 hours.
Lite Plan: The deposit range for this plan is from $2,000 to $5,000. You get a 5% referral bonus, and you are guaranteed a 20% profit in 48 hours.
Medium Plan: The deposit range for this plan is from $6,000 to $15,000. You get a 5% referral bonus, and you are guaranteed a 35% profit in 78 hours.
Maximum Plan: The deposit range for this plan is a minimum of $16,000. You get a 5% referral bonus, and you are guaranteed a 45% profit in 5 days.
There are no trading conditions – obviously because there are no trading accounts.
Trademetar – Advantages
We could not find anything that could be considered an advantage in trading with Trademetar. Therefore, we have left this part of our review blank.
Trademetar – Disadvantages
These are the many red flags that we found when reviewing this broker:
Trademetar claims that it is a legitimately regulated Australian broker. The broker has provided an Australian address to prove that it is based there, plus a phone number and an email address.
However, to be a regulated Australian broker, you need to be registered with the ASIC (Australian Securities and Investments Commission). This broker has been bold enough to also upload a copy of their Certificate of Registration supposedly issued by the ASIC. This license may look legitimate, but it is actually a forgery.
However, what this broker does not seem to realize is that the ASIC lists all its licensed brokers on its online register. Therefore, anyone can go online and check whether a broker is actually licensed by this regulator or not. So, we checked this online register to see if this broker's claim was true. It wasn't. Trademetar is not registered with the ASIC, which means that it has lied about its legal status. And this means that this broker is operating without a license – an unregulated broker.
This is the very reason why we should always check the regulation status of a broker that we wish to do business with. There are so many scammers who claim to be regulated and are not. And all it takes is a quick check with the relevant regulator to find out the truth.
Plus500 is a FTSE 250 listed brokerage providing online trading services in CFDs, across 2,000+ securities and multiple asset classes.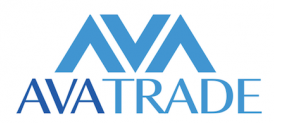 $100
Minimum Deposit
The company was created as a combined effort of financial professionals and experts in web-commerce with the goal of perfecting the online experience for retail traders.
While claiming to be an Australian broker, it seems that Trademetar has also tried to target traders in Europe. How do we know this? It's because this broker has been blacklisted by the Comisión Nacional del Mercado de Valores, the financial regulator of Spain.
Financial regulators only blacklist a brokerage if there have been numerous complaints against the broker by their citizens. This clearly shows that Trademetar is a scammer.
Despite the fact that Trademetar claims to be a brokerage, it does not offer its clients any trading platform. As we mentioned earlier in our review, those of you who sign up with this broker are only offered investment plans; you need to deposit money with this broker, and they will give you returns on your investment – you do not carry out any trades for yourself.
There are only two things you can do once you register with this so-called broker: you can deposit funds and you can refer people to this site.
This is just ridiculous, since this means that this entity is not actually a broker.
Unrealistic Returns Promised
According to the investment plans that Trademetar offers, you can make profits in as little as 24 hours! And these are guaranteed profits. There is no broker on earth that can make such a promise. The forex market is extremely volatile, and trading is a highly speculative action. Most traders end up losing money on the market rather than making profits. Because of this, brokers that are regulated are required to report the percentage of their clients who have lost money while trading. On average, that percentage ranges from 75% to 85%! With so many traders losing money on the market, there is no way that a broker can guarantee returns on investments – especially not the amounts that this broker promises.
Thus, this little investment plan that Trademetar offers is nothing more than bait to get unwary and novice investors to give their money away.
Trademetar claims to offer multiple payment options – Payeer, Perfect Money, and several cryptocurrency wallets. However, when we checked the deposit section, there are only two ways that you can make deposits – via Bitcoin or Ethereum wallets.
This is yet another sign of their scam since crypto payments are completely irreversible and anonymous. Once the transaction is complete, there is no way to find out where your money has gone or to ever get it back.
This is the reason why we would recommend that all traders use only credit card payments. You can file for a chargeback in case you are scammed when you use this payment method.
Vague Terms and Conditions
This so-called broker has very vague terms and conditions. There is no clear withdrawal policy or even a set inactivity policy. Everything is couched in generalities. A very poor legal document that shows that this entity is just another scammer.
Conclusion
Trademetar is a scammer, and it would be advisable to stay away from this broker.