Website URL:https://trendsmacro.com
Founded:2021
Regulations: Unregulated
Languages: English
Deposit Methods:Bank Transfer, Credit Card, Debit Card
Minimum Deposit:$250
Free Demo Account:No
Number of Assets:N/A
Types of Assets:Futures, Shares, Forex, Commodities, Indices
Trading Accounts and Conditions
TrendsMacro offers you 4 different types of trading accounts:
Bronze: $250 is the minimum deposit requirement. The spreads start from 2.8 pips and the maximum leverage is 1:100.
Silver: $2,000 is the minimum deposit requirement. The spreads start from 2.5 pips and the maximum leverage is 1:200.
Gold: $10,000 is the minimum deposit requirement. The spreads start from 1.5 pips and the maximum leverage is 1:300.
Platinum: $50,000 is the minimum deposit requirement. The spreads start from 0.1 pips and the maximum leverage is 1:400.
TrendsMacro– Advantages
We could not see anything positive about trading with TrendsMacro.
TrendsMacro – Disadvantages
Here are the many reasons why it would be better to avoid trading with this broker:
Unregulated, Offshore Broker
TrendsMacro is owned and operated by a company by the name of Ascana Group Ltd, which is located in the Marshall Islands. This makes this broker an offshore entity.
The Marshall Islands has now become a favorite destination for illicit brokers. This is because the country has very loose financial laws which can offer licenses to companies that do not have a physical presence in their jurisdiction. This means that any company – from anywhere in the world – can be incorporated in the Marshall Islands without it ever having to establish itself physically there. Such a provision allows a company to remain anonymous – operating from another location while showing that it is based in the Marshall Islands. And this is exactly what scammers are looking for.
Added to this, another reason why the Marshall Islands has such an unsavory reputation in the forex industry is because it does not have regulations in place to monitor and oversee forex brokerages. This means that all the brokerages that have proliferated in this jurisdiction are completely unregulated.
Now, since this broker has provided no other information with regard to its licensing status, we can assume that this broker is not regulated by any authority at all.
Therefore, in essence, TrendsMacro is an offshore broker with no regulation. The first clear indication of a scam.
Plus500 is a FTSE 250 listed brokerage providing online trading services in CFDs, across 2,000+ securities and multiple asset classes.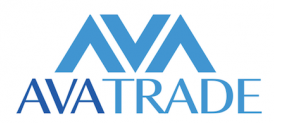 $100
Minimum Deposit
The company was created as a combined effort of financial professionals and experts in web-commerce with the goal of perfecting the online experience for retail traders.
The FCA, the UK's Financial Conduct Authority, has issued a public warning against this broker. According to the warning, TrendsMacro is targeting UK customers without being regulated by the FCA. The warning goes on to say that if you contract with this firm, you will not be afforded the protection that the FCA offers traders who use regulated brokers.
Suspiciously Short Legal Documents
Another indication of a scam is the condition of a broker's legal documents. A regulated and legitimate broker will have very details legal documents – which will clearly enunciate every single aspect of the relationship between the trader and the broker.
An unregulated and illegal broker, on the other hand, will have a very skimpy set of terms and conditions – something that will look (and is) only cosmetic. There are just a few terms of service, and these are also not very clearly enunciated.
TrendsMacro offers only 3 methods by which you can make payments – credit cards, debit cards and bank transfers. This is rather unusual in this day and age when there are a much larger range of payment options available, many of which are instant money transfer options.
Unable to Access MT4 Platform without Verification
The good news is that TrendsMacro offers its clients the use of the MetaTrader 4 software for trading. The MT4 platform is one of the most popular trading software in the world. It offers its users a massive range of tools and support which make trading much easier. Therefore, the fact that this broker offers the MT4 platform is a surprise, but a good one.
However, regular customers cannot access this platform. You need to register with this broker and then wait for your credentials to be verified before you will be allowed to look at your MT4 account. This is highly unusual, since legitimate brokers not only have demo accounts that you can access immediately, but they also grant instant access once you have registered for your account.
With this broker, all trading and payment options are blocked until your account is verified by TrendsMacro.
The maximum leverage that this broker offers is 1:400, which is on the higher side. This is a red flag because the maximum leverage that a broker operating in the UK (which is the market this broker seems to be targeting) is capped at 1:40. Therefore, a 1:400 leverage is illegal.
Furthermore, even if a broker is operating in a market that allows for such high leverage ratios, it is not wise to accept them. While the potential rewards can be massive, the more probably losses can wipe you out.
The spreads for the basic accounts start at 2.8 pips, which is pretty high by industry standards. Most brokers (the legitimate ones!) offer spreads that range from 0.5 pips to 1.5 pips. Thus, the spreads offered by this broker are just not profitable for traders.
Yet another red flag is the fact that this broker offers its clients trading bonuses. These are illegal in most markets because of the unfair terms attached to them. And of  course, this broker also has some pretty unfair withdrawal terms to its bonuses: if you wish to withdraw your funds after having availed of a trading bonus, then you will need to meet a trading volume target before you will be allowed to do so.
Conclusion
Sadly, TrendsMacro is yet another scam broker that you will want to avoid. Everything about it is wrong and if you invest your money with them, chances are, you will never see your money again.