Website URL: https://virginsmarkets.com
Founded: 2021
Regulations: Not Regulated
Languages: English
Deposit Methods: Unspecified
Minimum Deposit: $250
Free Demo Account: Unavailable
Number of Assets: N/A
Types of Assets: Crypto Coins and Forex
Trading Accounts and Conditions
Here are the different types of trading accounts offered by VirginsMarkets:
Basic Account: The initial deposit needed to open this account is $250. Maximum leverage offered is 1:200 and withdrawal fees are €25 + 1%.
Gold Account: The initial deposit needed to open this account is $10,000. Maximum leverage offered is 1:200 and withdrawal fees are €25 + 1%.
Platinum Account: The initial deposit needed to open this account is $50,000. Maximum leverage offered is 1:300 and withdrawal fees are 1%.
Saving Account: The initial deposit needed to open this account is $100,000. Maximum leverage is 1:300 and no withdrawal fees are charged.
The spreads were not mentioned in the broker's Account Types section, but we accessed their trading platform to find out what it was. The spread for the EURUSD currency combination was at 3.7 pips.
VirginsMarkets – Advantages
We cannot say anything positive about VirginsMarkets and so we have left this part of our review empty.
VirginsMarkets – Disadvantages
Here is the summary of why we would not recommend VirginsMarkets to any trader:
VirginsMarkets claims that the company that owns and operates it – Bluetec azure LTD – is headquartered in the Seychelles. While Seychelles is an offshore location, it does have a regulatory body that oversees forex brokers like this one. Therefore, if a brokerage is based in the Seychelles, it would need to be registered with the Seychelles Financial Services Authority (FSA). However, VirginsMarkets is not registered with the FSA at all. This means that this broker is not regulated at all and maybe isn't even based in this location.
How did we reach this conclusion? Because, in another section of this broker's website, we find that VirginsMarkets claims to abide by the laws of the Marshall Islands. The Marshall Islands is unfortunately a favored destination for scammers since there is no regulatory framework in place to monitor forex brokers. So, if this broker is claiming to follow that jurisdiction, then it means that it is completely unregulated.
All of this information leads us to this conclusion: VirginsMarkets is deliberately misleading its clients, and this makes this broker a scammer.
We must also point out that even if this broker had been licensed by the Seychelles FSA, VirginsMarkets would still need to be regulated by another regulator since this authority's regulations are rather weak and don't meet the standards of other countries, especially in the UK and the European Union.
Plus500 is a FTSE 250 listed brokerage providing online trading services in CFDs, across 2,000+ securities and multiple asset classes.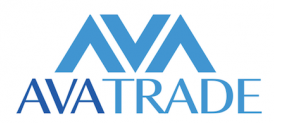 $100
Minimum Deposit
The company was created as a combined effort of financial professionals and experts in web-commerce with the goal of perfecting the online experience for retail traders.
VirginsMarkets claims to have a top-of-the-line trading platform. However, when we checked it, we found out that it wasn't anything special. It is a web-based trading platform with few features. It doesn't even come close to the most popular trading software – the MetaTrader 5 platform. When compared to the numerous tools and add-ons that the MT5 platform offers, this software barely does the basic buy-sell function.
This is something we have seen repeatedly with scam brokers; they offer their clients a trading platform that is shoddy and is just a platform in name and not much else. A reputed broker would ensure that the main service it offers – its platform – is of the highest quality so that their clients have a great trading experience.
Another issue we have with this broker is the high spreads. Spreads tell you the cost of a trade, and the lower the spreads, the lower is the trading cost. On average, the spreads range from 0.5 pips to 1.5 pips. This creates a balance between lowered trading costs for traders and enough of a profit for brokers.
With VirginsMarkets, the spreads are skewed to give the broker an advantage – the cost of trade is much too high. Thus, even if this broker has been legitimate, we would still advise traders not to do business with them.
Another red flag that spells scam is the fact that this broker offers very high leverage ratios to its clients. A maximum leverage of 1:300 is much too high, and, considering the fact that this broker targets clients in the UK and Europe, it is also illegal.
Because of the flagrant misuse of high leverage, many financial authorities around the world have placed limits on how much of it can be offered. In the UK, Australia, and Europe, that ratio is limited to 1:30. In Japan, it's even lower at 1:20. And in the US and Canada, it is 1:50.
Yet another sign that tells us that this broker is a scam is its withdrawal policy. On its Account Types section, the broker states that the withdrawal fee for the first two types of accounts is 25 Euros along with a 1% charge. For the premium accounts, the 25-Euro fee is waived.
However, when you read the withdrawal policy, it says something quite different. The broker boldly states that traders must pay all the applicable commissions and charges but does not specify exactly what these charges are. This is typical of a scam broker; the clients are unaware of the kinds of costs they will need to incur when dealing with such a broker.
Brokers today offer their clients a wide range of payment methods – credit cards, debit cards, bank and wire transfers, numerous e-wallets as well as cryptocurrencies.
With VirginsMarkets, there are only two ways in which you can make deposits – bank wires or credit cards.
 Conclusion
VirginsMarkets is not to be trusted. This broker has lied about its location and regulation status, has a poor trading platform and rather opaque terms and conditions. It would be best not to deal with such a broker.