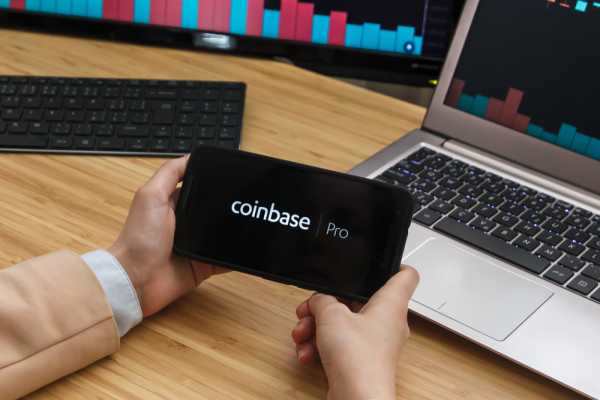 Coinbase Stock Declines As SEC Says That It May Sue The Company Over Coinbase Lend
Coinbase stock found itself under pressure after the company stated that it received a letter from SEC regarding its Coinbase Lend program. The Lend program will allow customers to earn interest on select assets on Coinbase.
According to Coinbase blog, the company received a Wells notice which means that SEC intends to sue Coinbase in court. Coinbase stated that it was proactively engaging with SEC about Lend for almost six months. SEC believes that Lend involves a security, while Coinbase believes that this claim is without merit.
As a result of these developments, Lend will no be launched until at least October. Not surprisingly, Coinbase stock declined on the news as investors typically get nervous when SEC wants to sue a company.
What's Next For Coinbase Stock?
Coinbase shares have already been under pressure due to the recent sell-off in crypto markets, and news from SEC served as an additional bearish catalyst for the stock.
However, it should be noted that market's reaction was relatively calm. Coinbase is a volatile stock and big moves are normal for the company's shares.
At this point, it is not clear whether we'll see other developments in the Lend story in the upcoming weeks as the product has not been launched yet, and Coinbase will likely use the time to enter into additional discussions with SEC in an attempt to clarify the regulator's position.
Meanwhile, the stock will remain in the hands of market sentiment towards crypto-related assets. In case the current sell-off in crypto markets gets stronger, crypto-related assets will find themselves under more pressure which will be bearish for Coinbase stock.
For a look at all of today's economic events, check out our economic calendar.