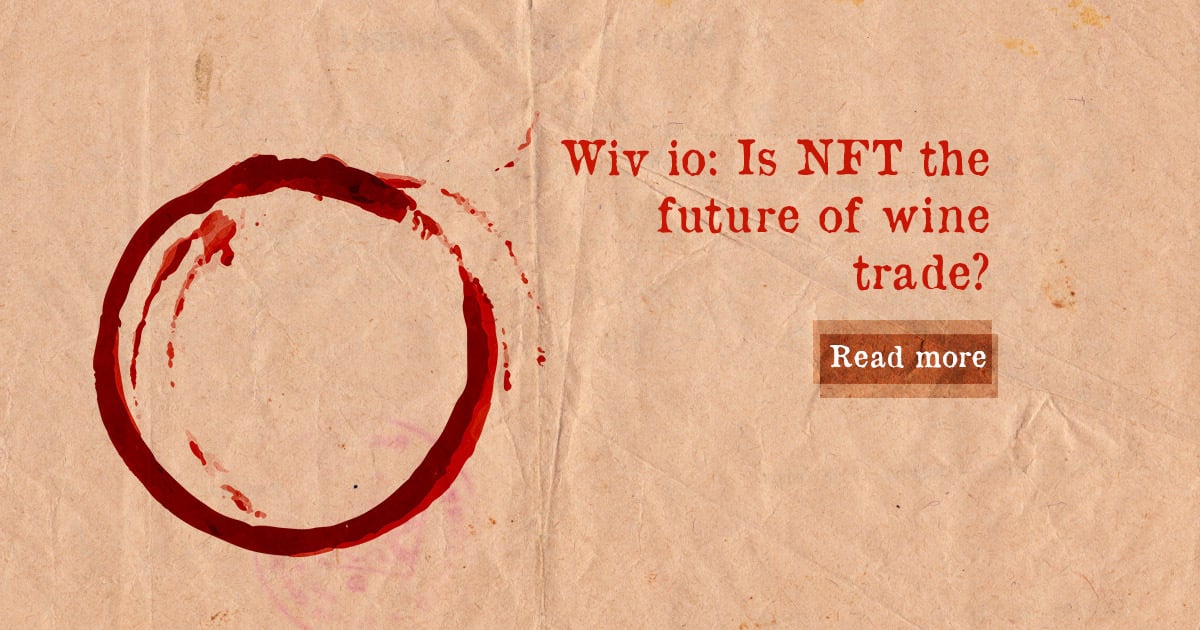 Tommy Nordam Jensen, CEO & Co-founder at WiV Technology, in an interview with DailyCoin, acknowledges the outstanding performance of wine in the investment environment.
"Wine is a great asset to get in terms of increasing price over time. Wine as an asset is one of the best-performing alternative assets. 

Wine outperformed stock markets, real estate, classic art and so on, so it has around 240% growth over ten-year periods," 
mentions Jensen.
Given the wine industry's long history, digitization processes are coming to the market slowly. According to Jensen, only 5% of all wine is traded online. 
"The industry itself is very old. It's been going for hundreds of years and so, trading and many processes are the same today as they were 300 years ago, it hasn't changed a lot,"
notes Jensen in an interview. 
WiV Technology is currently on a mission to introduce crypto to the world of wine. The company partners with wine producers, distributors, and merchants worldwide to bridge the gap between archaic and new markets.
On the blockchain-based WiV platform, each bottle or case of wine is associated with a unique non-fungible WiV Token, just like each bottle of wine. These tokens are quickly and transparently tradable in NFT marketplaces. Jensen stated that
"We strongly believe in it, and we're building something unique in terms of the approach there and also the whole kind of utility of the wine. 

Decentraland

, Cryptobox, or the 

Sandbox

 are the future in terms of digitizing real-world assets, like wine, and you need to play for physical wine to be presented, sold, and displayed in the metaverse."
!function(f,b,e,v,n,t,s){if(f.fbq)return;n=f.fbq=function(){n.callMethod?
n.callMethod.apply(n,arguments):n.queue.push(arguments)};if(!f._fbq)f._fbq=n;
n.push=n;n.loaded=!0;n.version='2.0′;n.queue=[];t=b.createElement(e);t.async=!0;
t.src=v;s=b.getElementsByTagName(e)[0];s.parentNode.insertBefore(t,s)}(window,
document,'script','https://connect.facebook.net/en_US/fbevents.js');